As a huge fan of the lesbian melodrama "The L Word," I've been keeping my eye out for Asian Americans since the show began. Despite a petition last fall to see more LGBT Asian Americans on the show, it seems that the best we can hope for are mixed race Asians, or Asians playing other races. In looking back at past seasons, there are actually quite a few instances of this. Unfortunately, in the case of mixed race characters, their Asian American identity is never mentioned. This is particularly disappointing given the sensitivity that the show has given to the issue of Bette's biraciality, which has resulted in one of the best portrayals of mixed race identity we've seen. It's also clear that Asian American women can only stand in as brief love interests, and then they disappear forever.
Sandrine Holt as Helena's love interest in season four. They have a weird relationship where Catherine seduces Helena into her high-stakes gambling career. Holt is half-Chinese, half-French.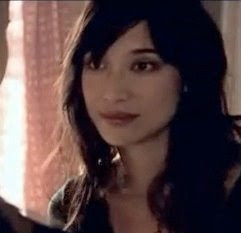 This season's hapa star—Mei Melancon as Jamie Chen, Alice and Tasha's third wheel crush. Jamie is Chinese, Japanese and French. With the character's last name "Chen," Melancon is officially the first character to be actually noted as being of Asian heritage. We'll see if this ever comes up in the plot.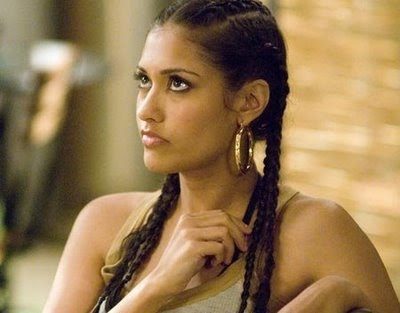 Last but not least, it must be mentioned that Shane's beautiful ex-fiancee Carmen was played by Sarah Shahi, who is Persian, and Janina Gavankar as the notorious Papi is Indian and Dutch. However, both roles are decidedly Latina.